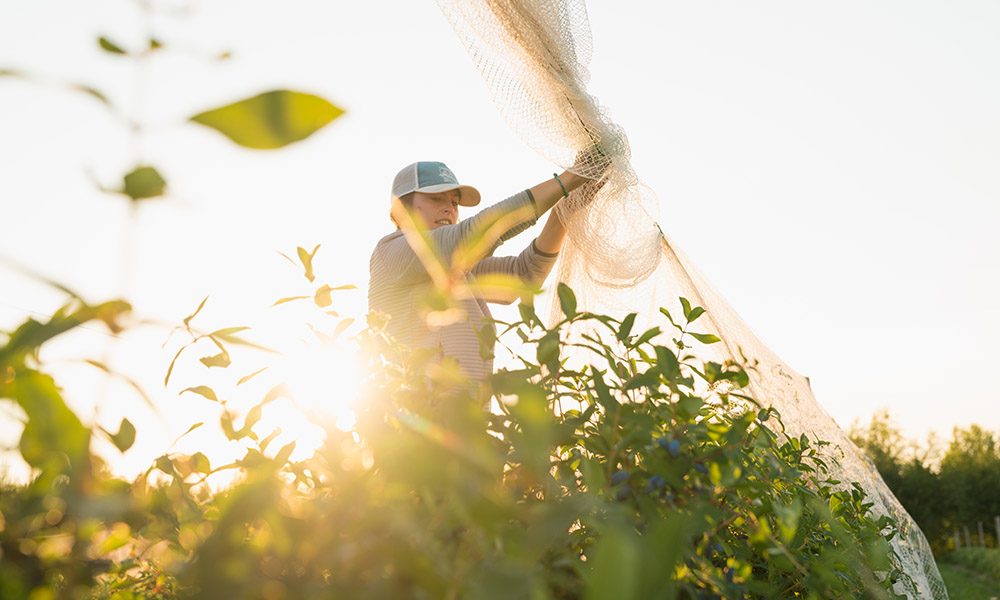 OUR STORY
Bloom – Nordic Berries is a brother and sister owned company. Vincent and Gabrielle operate a second-generation agricultural business, which primarily consists in the culture of a 450 acres cranberry farm. In 2014, the owners decided to diversify their production by purchasing 240 acres of land and planting 45,000 Haskap/Honeyberry plants purchased from an Alberta based propagation laboratory.
DIRECTLY FROM OUR ORCHARD
Bloom – Nordic Berries distributes berries that come directly from our orchard located in the province of Quebec, Canada. We take pride in focusing on the quality of the berries we produce.
Harvest is done only at night to preserve the integrity of the fragile fruits which would be impossible if harvested during the warm days of early July.
The fruits are immediately placed in a refrigerated space until they are taken directly in cold storage for blast freezing. They are then optically sorted, metal detected, and packaged in a FSSC 22000 certified facility to guaranty an optimal and even quality.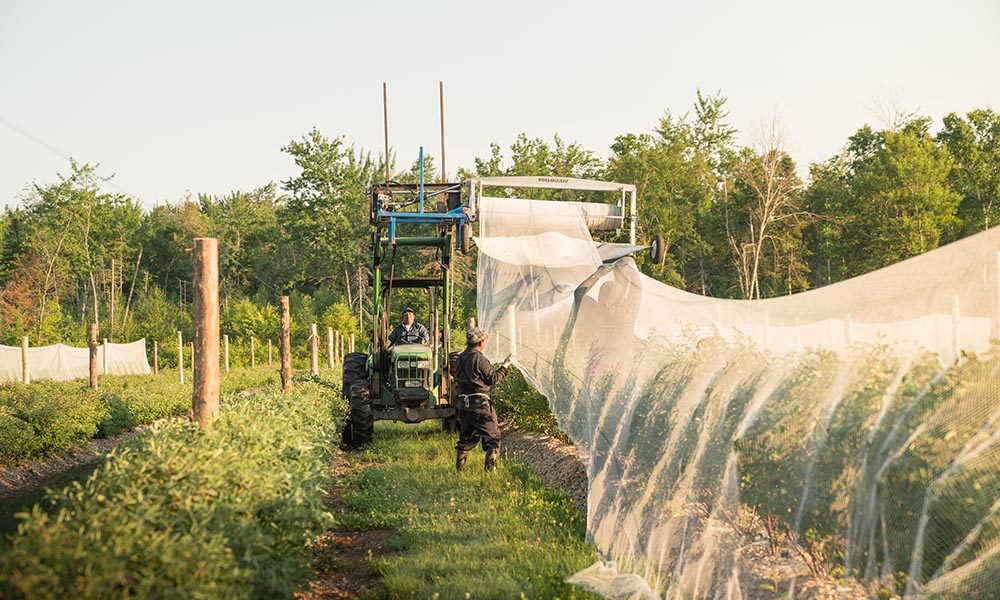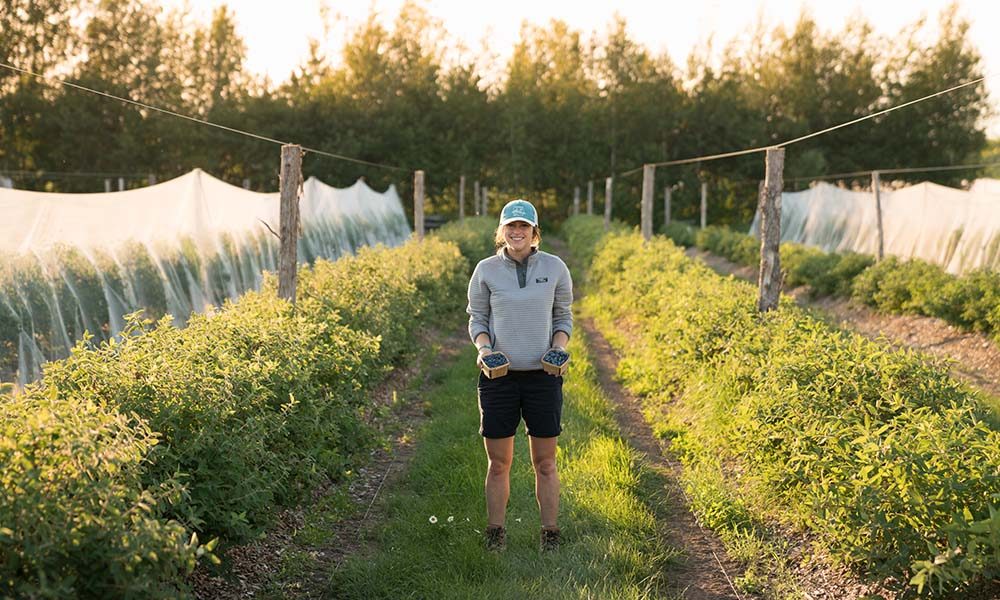 OUR MISSION
BLOOM – NORDIC BERRIES'S MISSION IS TO POPULARIZE THE HASKAP/HONEYBERRY AND ITS COMPLEX FLAVORS ACROSS THE WORLD.